You are here

JENNIFER JOST
JENNIFER JOST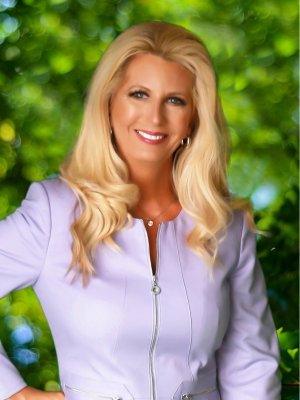 Jennifer is a financial advisor who is very passionate about the role of money in people's lives. With energizing presence, she empowers her clients to transform their financial life in a meaningful way.
Being a business owner since 1985, she began her career in the financial industry in 2005. With her unquestionable openness and vigor, she changes a stressful conversation about money into an exciting and powerful new world that will contain hope and gratitude for the future. She helps her clients gain clarity and serenity with clear action steps to immediately implement towards their financial goals. Jennifer's clients consider her an instrumental partner, advisor and friend.
Throughout her life, she has been widowed, divorced and happily married. She is raising a family as a single mother of Parker age 19 & Journey age 20 and attending college. Jennifer cares for parents and she is very proud to say her father is 92 and her mother is 83. One of her strengths is the empathy for her client's experiences in life, as unique as her own.
Jennifer was awarded Associate Advisor of the year & Inner Circle in 2015 which qualified her for the Million Dollar Round Table. Please visit her website to find out more about her personal story www.jenniferjost.com.
Jennifer completed a B.S. in Psychology from California State East Bay. She is a Certified Grief Counselor. She holds the following Financial Securities Registrations:
6 - Limited Investment
7 - General Securities Representative
63 - Uniform Securities Agent
66 - Combination of 63 & 65 - required for Investment Advice for hourly fee
Life & Health –California Insurance
Jennifer has a Fiduciary Responsibility with her clients and is an Investment Advisor Representative and Financial Planner.
Please don't hesitate to contact me for a complimentary discovery call.