You are here

MIGUEL DELGADO
MIGUEL DELGADO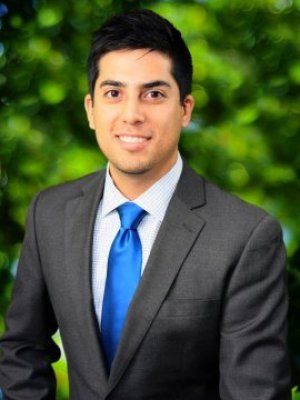 Wealth Advisor & Financial Planner
Great communication is something Miguel values most in a relationship. From his personal life with family and friends to his professional life with clients and colleagues, he puts communication as a priority. He understands relationships can work better when the communication is excellent.
Not everyone who is successful started off that way, and Miguel understands that first-hand. He had a humbling experience growing up and established his career after witnessing the effects the "Great-Recession" had on his friends and family. He knows what it is like to work tirelessly for many years to create financial security and then lose it.
Financial Planning cannot prevent loss, but it can prevent poor decisions.
There are three things Miguel's clients have in common: 1) they worked hard to get to where they are; 2) they enjoy balance in life between hard work and play; 3) they are not concerned as much about making it to retirement, as they are about making sure they are maximizing all financial strategies available to them. There is a truism, "You don't know what you don't know."
In 2012, Miguel joined David White & Associates and is now a respected advisor throughout the firm. He now spends time mentoring new advisors as they join the firm.
Miguel works with business owners, senior level employees of large corporations, and partners of small law firms. Their situations require expertise in asset allocation, business succession planning, investment management, comprehensive financial planning, estate planning, insurance planning and tax planning. His clients receive dedicated, creative and professional financial strategies. To help get the job done right, he maintains a strong network of tax and legal professionals in the Greater Bay Area and Greater Los Angeles Area.
When he is not working, he is mentoring freshman college students, volunteering in non-profit organizations for housing and literacy, writing articles, playing his guitar, working out and spending quality time with his family. He lives in San Leandro and is a huge fan of Game of Thrones, Cheesecake (original), and he prefers Android over iPhone.
Qualifications & Accolades
Registered General Securities Representative – FINRA
Investment Advisory Representative – AIC
Licensed Life, Health, and Disability Agent
Co-Author of "You Are Not Alone: Recipes for Success by Parents for Parents"
Awarded 2018 "40 Under 40" for California State University, East Bay